External Links
Here are some really great links to other information sources
General Tips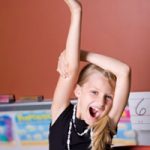 Here are some general suggestions for extending the information presented in the Electric Universe format:
1. Make a Hall of Inventors display or bulletin board. Include biographies and/or simple experiments of key scientists in the field of electricity, thermodynamics, or engineering.
2. Start a classroom collection of switches and fuses. These could be stored from year to year in plastic lidded shoeboxes. Displayed in conjunction with correlating bulletin boards and center tables, the boxes will be a "magnet" for inquisitive students.
3. Make arrangements for representatives from your local utility to present a short assembly program on Safety Around Electricity, or ask for literature on the topic.
4. Arrange for the school maintenance person to visit your class to discuss how electricity is supplied, distributed, and controlled on your campus. Ask for a quick tour so that the class could view wiring, fuses, circuit breakers and ground wires.
5. Contact your local utility company. Draw or have students draw maps showing where electrical generators are located and approximately where transmission lines bring electricity to homes and businesses in your community.
6. Have students list 5 to 10 electrical appliances found in their homes. Older students may take their home lists and in a separate column, note each appliance's wattage. This is the number of watts usually found on tags attached to the appliance's cord, or on the appliance's back or bottom.
As a further extension, you may have students try to list ALL the electrical appliances in their homes, from lamps to shavers, and flashlights to freezers. Then, as a class, combine all the numbers from each student, divide by the number of students in your class and find the average number of appliances for the representative homes. The national average is said to be somewhere around 70!
Being sensitive to each classroom situation, you might just make a survey of your own classroom, or ask for permission for your class to visit the school secretary or reception office to count electrical "goodies."
7. Have students engage family members in helping to make simple diagrams or maps of their homes showing where fuse boxes or circuit breakers are and where outlets and switches in specific rooms are located.
One night, you might assign just the "kitchen," while the next night students might be mapping their family rooms or sleeping areas. Encourage students to ask family members how fuses are used or how circuit breakers are reset.
8. After your electrical safety discussions or presentations, challenge students to prepare poster, write skits, or compose poems or songs illustrating safety concepts. Encourage students to include safe ways to use extension cords, to change light bulbs, to reset circuit breakers, and to use electrical appliances. Include being safe outdoors around substations, padmount transformers, and transmission lines. Don't forget to include safety tips for students who are caught outside during electrical storms.
Teacher Tidbits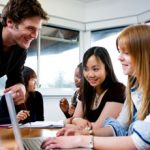 We'd like to use this area to announce national or international information of interest to teachers who use our site. Please remember that the data is presented as researched and needs to be checked with the grant or information source for verification.
Earth Day
Teachers may find Earth Day information including curriculum and activities here
The Federal Resources for Educational Excellence (FREE) web site makes it easy to find learning resources from some 50 federal organizations. Whether you are looking for teaching ideas and learning activities or primary documents like audio recordings, maps, paintings, and photos, FREE offers one-stop access to items created by the Library of Congress, NASA, and the Smithsonian Institution, to name a few. And, every week day, a new resource is featured. FOR MORE INFORMATION, click here.
Newton's Apple is a public television science show that offers great resources such as activity guides, videos and classroom experiments. Get more information by visiting here.
Science.gov brings together 14 scientific and technical information organizations at the federal level. the site provides the unique ability to search across the content within databases as well as across web sites. Science.gov is a gateway to authoritative selected science information provided by U.S. Government agencies, including research and development results.
National Science Teachers Association (NTSA) makes its mission " … to promote excellence and innovation in science teaching and learning for all." The NTSA offers a comprehensive web site here.
Need help choosing science materials for your classroom or school? Subscribing to Science Books and Films (SB&F;) might be just what your school or teacher resource center needs. Every issue contains about 100 reviews and evaluations on recently published materials, books, AV materials, and software for all age groups. Published nine times per year, SB&F; has a subscription price of $45 per yearly subscription of six issues. To find out more click here.
Science-By-Mail is a pen-pal program that pairs students with volunteer scientists. Students who participate receive three Science Challenge packets each year. The packets contain materials for hands-on experiments which the students are to conduct, to record their findings, and to return the their "pen-pal scientific buddy." The scientist pen-pal then writes back with an encouraging response. This successful program was developed by the Museum of Science of Boston and is now administered nationwide by participating local science museums. Science-by-Mail currently involves about 25,000 children and 2,500 scientists.
The Educator's Reference Desk builds on over a quarter century of experience providing high-quality resources and services to the education community. From the Information Institute of Syracuse, the people who created AskERIC, the Gateway to Educational Materials, and the Virtual Reference Desk, the Educator's Reference Desk brings you the resources you have come to depend on. 2,000+ lesson plans, 3,000+ links to online education information, and 200+ question archive responses.
Grants, Contests and Applications
Youth Garden Grants
Each year, 500 schools and community organizations with child-centered outdoor garden programs receive seeds, tools, garden products, and educational resources generously donated by companies in the lawn and garden industry. Selection criteria include leadership; need; sustainability; community support; innovation; and educational, environmental and/or social programming. Applications are available from the National Gardening Association.
The application deadline is November 1.
Toyota TAPESTRY Grants
Toyota TAPESTRY Grants for Science Teachers. Win money to make your innovative science program a reality.
Toshiba/NSTA ExploraVision Awards program.
Toshiba/NSTA ExploraVision Awards program. Now is a great time to begin work on the ExploraVision competition, which rewards students for their creativity and ingenuity in envisioning the future in science and technology. Students can win up to $10,000 in savings bonds.